The Only System You'll Ever Need
to Increase Efficiency, Productivity, Achievement and Progress.

Taskology® The Science of Getting Things Done is a unique system created by Leslie Shreve, workload management and productivity expert, and Founder and CEO of Productive Day®. It's a simple, logical and easy-to-use system for professionals who want to master workload management and workday strategy.
Those who learn Taskology can work more efficiently, effectively and productively; achieve better results faster and easier; and make more meaningful, powerful progress than ever before.

To Do Your Best Work—Efficiently and Effectively—You Need a Complete System.

In today's world, it seems impossible to keep up with the pace of change—especially with technology, connectivity, and the blurred lines that exist between work hours and personal time.
Professionals in every industry and every type of job are feeling more pressure and stress than ever before. According to the World Health Organization, "Workplace stress is the health epidemic of the 21st century," and in their best efforts to keep up, professionals continuously look for ways to stay on top of their work and make progress in their workday.
Consider your own workday.
Are you tired of creating endless to-do lists and losing track of priorities?
Do you lack a sense of accomplishment at the end of each day?
Do you ever wonder why you're working so hard… putting in longer hours, but not seeing tangible progress?
Are you tired of "living from the Inbox" and working reactively to keep up with email?
Do you rarely (if ever) turn off your cell phone—let alone take a vacation or a sick day (even when you ought to)—and yet you STILL fall behind?
Are you wondering when you'll EVER get the time you need to make the progress you want to make?
It's sad to see so many overwhelmed professionals continue to run on the "hamster wheel," scurrying in circles, trying to keep up with too much to do, too many emails and not enough time.
Some professionals try to manage their workday with the same old, out-dated "time management" tools developed a LONG time ago when workdays were different. Others try out various tips and advice they read, watch or listen to. And still others buy the latest tool, app or product that promises to be the Holy Grail for taking control of tasks, time or email in an effort to be more productive.
"This has GOT to be it!" they think.
But before long, events take over and old familiar habits settle in again. To-do lists are created on the nearest legal pad. Papers and files stack up. Emails flow in and scroll off the screen. Time is elusive. And before they know it, they're back to a reactive, chaotic way of working. Progress goes down and stress goes back up.
Why does this happen? For any number of reasons, but mainly it's because of two things:
The new tool, app or product turned out to be more complex and labor-intensive to sustain than expected
And even good tips and tools don't work by themselves.
To do your best work and stay on top of your game, you need a complete SYSTEM—one that includes ALL of the major parts of your workday so you can comprehensively improve workload management.
The skills to increase efficiency, effectiveness and productivity are ESSENTIAL to have for getting things done and making meaningful progress every day.
So, rather than downloading the latest new "app" or investing in time management software or buying one more day planner, consider learning a system that maximizes the tools you already have; gives you clarity, confidence and control; and allows you to master your workday so you can make the progress you want to make.
Taskology is Simple, but Strong.

Taskology® The Science of Getting Things Done—now in it's 4th Edition—is a time-tested, proven system for ultimate workload management and workday strategy. It embodies a new way of thinking and doing so you can take control of tasks, time, email, information and more. It's been road-tested by hundreds of professionals from more than thirty different industries since 2003… and it's proven to work.
You won't waste a minute, miss a deadline, forget a follow-up, or lose an opportunity.
Taskology gives you a methodology for your technology and a way to increase efficiency, effectiveness and productivity in your workday. It's an A to Z, step-by-step system that is both timely and evergreen. It will stay relevant—and never be obsolete—as long as people have things to do. And when it's used as recommended it's a system you can enjoy for the rest of your professional career.

With Taskology you'll discover how to take control of your workday so you can work more efficiently and effectively, get more accomplished faster and easier, and increase productivity and progress.
Taskology is for professionals who don't have time for complex systems.
Taskology works for busy leaders, C-level executives, managers and professionals who are ready to take control of their workday by taking ACTION. The system works best for those who are motivated, goal-oriented and inspired by what they do. Those who are ready for a transformation can take their efficiency and productivity to entirely new heights.
Taskology has worked for hundreds of individuals from more than 30 different industries since 2003 and continues to work for those who want to transition from being frustrated or overwhelmed with too much to do, too many emails and not enough time to taking control of their day and making more meaningful, powerful progress.
What's Included in Taskology
To master workload management and increase productivity you need a system that WORKS—one that's designed to help you work smarter with tools you already have—such as Microsoft Outlook or a similar system that contains modules for Email, Tasks, Calendar, Contacts and Notes.
Taskology is made up of three components and addresses everything
in your workday, leaving nothing to chance.
Component #1: Taskology Task Management
HOW you work is just as important as DOING your work, and to work more efficiently, you need to get away from paper for managing to-dos. But knowing how to set up, build and use a digital task list in the most efficient way can be a challenge without a step-by-step process.
In Component 1 of Taskology, you'll learn the entire A to Z, start-to-finish system for Taskology Task Management—all the secrets, strategies, and processes to help you plan and prioritize EVERYTHING you need to do—without missing, losing or forgetting anything.
After watching this series, you'll understand how to document, plan and prioritize your tasks so you can accomplish tasks faster and easier, and make more progress than ever before.
With the Taskology Task Management videos you'll learn:
The difference between task management and project management and why one is more effective than the other for making substantial progress in your workday.
A new way of thinking and doing that will greatly increase your efficiency and productivity.
The best way to capture, track and manage ALL tasks in one strong, reliable task management system.
Why you can't manage tasks from their sources (there are about 10 in your workday—give or take) and how to gather ALL of them from their hiding places.
The anatomy of a task—the essential elements to include and what to leave out.
How to manage pending tasks and things you're waiting for from others.
How to prevent tasks from slipping through the cracks—no more worries about what could be missed, lost or forgotten.
How to set up and build the Taskology Task List so it's all-inclusive, giving you clarity of EVERYTHING you need to do and when, and doesn't leave anything to chance.
Why it's more to focus on when you'll DO a task and not when it's DUE.
A simple—yet incredibly powerful—method for creating your tasks so they're specific, meaningful and actionable.
The most important factor in creating a realistic task plan for each day.
How to prioritize instantly and accurately to keep up with shifting priorities.
Strategies to help you avoid the most common task-management pitfalls, including dependent tasks, procrastination, and managing multi-step projects.
How to plan a realistic number of tasks to accomplish for each day (because planning too many will only frustrate you!)
What to do with ideas, meeting notes, and delegated tasks so you can save time and energy and avoid the risk of losing track of these on paper.
The simple mindset shifts you can make that will skyrocket your productivity.
And much more.
Component #2: Taskology Time Management
Effective time management isn't all about managing time. The most effective time management results from learning how to manage everything else in your day REALLY well.
In this component of Taskology you'll learn the two most important ways to make the most of your workday:
Protecting time: It's important to understand what kind of time you need each day to accomplish the tasks that matter the most. Learn how to prevent others from stealing your time and how to stop yourself giving it away so fast.
Saving time. It's important to understand how much time and energy are lost when you repeatedly run searches and look for things you KNOW you have, but just can't find.  Learn how to SAVE time by getting systems in place that allow you to find exactly what you need… when you need it and where you know it is.
If you want to accomplish more tasks and projects faster and easier, you'll want to implement the Taskology Time Management strategies and use your time for the things you REALLY want to do.
With the Taskology Time Management videos you'll learn…
The foundation of great time management and the important role you play in managing your time.
How to detect harmful mindsets, limiting beliefs, old habits and damaging routines that allow time to slip away.
Tips for using your digital calendar most effectively so it will support you and your productivity (and why it's finally time to say good-bye forever to using an old-fashioned daily planner.)
How to identify the productivity danger zones and time gobblers that eat up your day—there are so many!
The most important factors to consider when determining how you'll spend your time.
The single, most important strategy for protecting more time in your day for the things you REALLY want to do.
How to detect harmful mindsets and limiting beliefs that allow time to slip away.
How to protect more time for yourself on a regular basis.
When to say "yes," "no" or "not now" to the seemingly endless requests on your time.
How to reprogram the way you see time, value time and use your time, because only YOU can decide how to spend your time. (The more you proactively choose where your time goes, the less time you'll lose.)
The key elements that give you structure and reliability in your day, but allow for flexible time.
How to strengthen your focus and finish what you start.
What to do about the persistent stream of daily distractions and countless interruptions you experience. (Research shows that it can take you up to 25 minutes to return to a task after being interrupted!)
Why the "touch it once" rule falls short of truly helping you to stay organized and productive, and what to do instead.
 decision-making process and questions to ask when reviewing papers and files so you can figure out what to keep and where to put it.
Where to start and how to categorize, sub-categorize and name physical files and electronic files—even if you have hundreds of documents and dozens of files.
What to do with reading materials you want to read (but never seem to have the time!)
10 quick tips to keep your physical files easy to use and easy to maintain.
Two common (but unproductive) e-document management practices to end RIGHT NOW and replace them with more efficient, effective (and easier!) practices to save you a lot of time.
The best way to organize e-documents, files and e-files so you never have to think about where you put something or how to find it again later.
A complete, proven system for managing the flow of information into and out of your office.
And much more.
Component #3: Taskology Email Management
Email is a communication tool. And the email Inbox is simply a means to bring email IN. It's not a file cabinet and it's not a to-do list and yet… it's common for professionals to use it in exactly these ways.
Many emails are flagged or marked as "unread" so they stay bold in the Inbox as reminders of things to do. But when hundreds—or thousands—of emails accumulate in an Inbox, they scroll off the screen and tasks, follow-ups, opportunities, and information are missed, lost or forgotten, causing an increase in stress and a decrease in progress.
If you can relate to this scenario, then it's time for a change. It's time to STOP living from your Inbox and START focusing on your MOST important tasks and priorities. With this component of Taskology you have a chance learn and implement a proven, easy-to-use method for email management. Once you implement, you can take control of your emails, get your Inbox to ZERO every day, manage to-dos from email with ease, and know exactly how to find what you need when you need it.
With the Taskology Email Management videos you'll learn…
The 3 most inefficient and ineffective email management practices to STOP and WHY (Hint: they're wasting time killing your productivity!)
The value of an empty Inbox and how you can benefit from having one.
How to organize and categorize your email folders—and how to avoid OVER-organizing. (Research shows that a complex system of folders doesn't improve efficiency or retrieval success.)
The best ways to consolidate your email folders list so you can find and file emails faster and easier.
How to save important attachments into your e-document library.
Why filing ALL of your emails in email folders doesn't mean they're in the right place (…and they're usually not!)
How to make decisions about everything that arrives in email.
How to move emails, attachments and information from emails into other (read: better) locations for reference or action (because emails can't be managed effectively from the Inbox.)
What to do (and NOT do!) when managing to-dos from email.
How to process past and present emails out of your Inbox for good.
How to manage NEW emails with optimal efficiency, so you can get back to your priorities.
How to keep your Inbox at zero—or close to it—every single day.
What to do with reading that comes from email.
Email folder mistakes to avoid so you can find and file what you need more quickly and easily.
The steps for getting emails with to-dos onto your Taskology Task List with all other tasks so you can plan and prioritize them effectively.
And much more.
Taskology is a system that delivers what it promises.
When you learn Taskology, you can…
Regain control of your day
Get more clarity of everything you need to do and when
Plan and prioritize more consistently and accurately
Work more proactively with purpose and intention
Protect more time
Sharpen your focus so you can finish what you start
Increase your confidence that nothing's been missed, lost or forgotten
Accomplish more projects faster and easier, in less time with less stress
Increase your levels of productivity and performance
Reduce your stress
Make more meaningful progress
How to Learn Taskology
If you're interested in learning Taskology on the fast track, you can work directly with Leslie Shreve, who will consult with you no matter where you are in the United States or Canada.
If team training is what you're looking for, Leslie offers Taskology for Teams to companies and corporations who have employees who could benefit from mastering workload management and workday strategy.
For those of you who are self-motivated and would prefer an at-your-pace learning approach, the Taskology Self-Study Programs would be just right for you. You can choose from two formats, depending on your preferred learning style.
1. Taskology Digital: This format offers a PDF download of 330 pages, more than 50 helpful screenshots, GO! Tools, Quick Start Guides and other useful illustrations.  This also comes with an audio recording of the content in its entirely, which is more than 7 hours of MP3s.
2. The Taskology Video Training Series: This format offers the entire Taskology system in 14 videos averaging 30 minutes apiece with more than 50 screenshots to help you implement. These videos give you the same A to Z learning as the PDF, but with "in-action" illustrations to show you the step-by-step processes.
With Taskology—no matter how you learn it—you'll get a simple, logical and easy-to-use system for mastering workload management and workday strategy. You can work more efficiently, effectively and productively; achieve better results faster and easier; and make more meaningful, powerful progress than ever before.
Click below to learn about each option and to find out which one is just right for you or your team.
---
Individual Consulting
Take Control of Your Day Again… and FAST.
Learn and implement Taskology—step by step—with personal consulting or coaching from Leslie Shreve, who can show you exactly how to execute more efficiently, work more effectively, and increase productively and achievement so you can make more meaningful, powerful progress.
---
Team Training
Make it Easy for Your People to Get the Job Done.
Develop your people by giving them a complete, fully integrated system to use for workload management and workday strategy. Empower leaders and employees alike so they can free their minds from worry about what they might have missed, lost or forgotten and focus instead on using their expertise and doing what they do best. In the chaos of today's fast-paced workdays you can help your people reduce the high cost of wasted time and energy—and reduce stress—and help them increase productivity, achievement and progress.
---
Self-Study Programs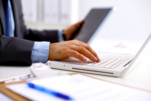 Learn Taskology for Less.
Take charge of your workday with Taskology, an easy-to-use, comprehensive and affordable system that will help you master your workday by increasing efficiency, effectiveness and productivity, and reducing stress—all without missing, losing, or forgetting anything. Choose from the PDF/Audio set or the Video series.
---