---
My Story…
If you're looking for my formal bio, you'll have to scroll down to the bottom of the page. But if you want my real story… the real me… here it is…
It all started in 2004… one year after starting my business. I realized I was still toting around my burdensome Franklin Covey planner from the last corporate job and I also had a 1998, brick-style cell phone that had to go. I wasn't operating efficiently or productively with either one.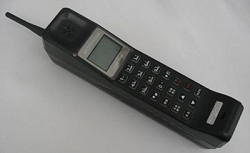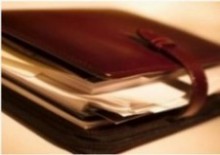 I wanted to streamline my systems and be planner-free.
And I wanted simplicity.
So I bought my first "PDA" (Personal Digital Assistant) from Verizon in late 2004. Then I ditched the planner and decided to maximize the use of my old familiar friend, Microsoft Outlook®, a system I'd been using since my first job out of college.
Sure, I'd been using Outlook for e-mail and the calendar, but what about the Task list? That was the year my system was born, although I didn't know it until years later when the system actually took shape. And I've been teaching it now for 10 years.
But wait… there's more.
There were three other pieces of my past that brought me to where I am today as founder of Productive Day and creator of Taskology™ The Science of Getting Things Done . How did I get here? Well, that's the rest of the story…
If there's such a thing as being "born organized" – or born with the organizing gene – then I would have fallen into that category. I've been considered "organized" my whole life and it's got to be true because my Mom still tells stories!
But besides being a natural at organizing, I was raised by two very productive parents. They empowered me – and my older sister, too – to do anything and everything we put our minds to. They showed us how to be capable, independent, organized, and productive.
My parents raised me and my sister on a sizable piece of property (30 acres +) in northern Baltimore County until I was 17. I mention this not to impress you, but rather to impress upon you that there was no shortage of things to do!
I loved working at my parents' sides, learning everything they had to teach, but there was a lot to do (!) and I know there were moments my sister and I would probably have preferred to be playing instead of helping with lawn work, fixing fences, tending the horses, shoveling gravel, digging in the vegetable garden or chopping wood. But don't get me wrong, my sister and I had plenty of chances to play and have fun and I think our "helping out" was really part of our "room and board."
Anyway, I loved where I grew up, the work ethic my parents taught me, and the empowerment I learned. But what I appreciate the most is that my parents modeled three things really well and I've carried these lessons with me through my whole life:

1. Planning and Execution – My parents had NO problem with planning and execution. Whether it was planning a weekend project, our next vacation, home improvements, or their next party, they planned their time carefully and executed efficiently, realistically and on time.
2. Finishing What You Start – My parents always finished what they started. They regularly showed us what success looked like on the other side of effort – both theirs and ours. The feeling of success in finishing what we started encouraged us to keep finishing anything we started.
3. Celebrating a Job Well Done – My parents always stood back and admired a job well done, whether we helped or not. They modeled how to take time to appreciate their efforts, plus they enthusiastically appreciated our efforts, which helped everyone stay inspired, stay motivated and look forward to the next project.
These are three things I see missing far too often in the work days of my clients and other professionals. It's all part of what I want to bring to people's businesses and to their lives.
So as I was learning a great work ethic, I knew I wanted to be in the corporate world , just like my Dad. He was at Black & Decker for more than 30 years and I wanted to be just like him.
As a small girl, I remember he started his own business on the side (Shreve & Co.) and he let me enter his receipts in the ledger and keep his business checkbook balanced. These were perfect little tasks for me. And I also loved organizing my Dad's desk and loved helping him stay up-to-date with his filing .
So I went through St. Paul's School and St. Paul's School for Girls (a small school near Baltimore, MD) I gained a reputation for being organized and productive . In my senior year, our yearbook had a special page for the graduating class called "That'll be the day when…" and every graduate was listed with a special entry representing what they were best known for.
Here's what their entry said about me:
Hmmm… I think my classmates knew I wasn't a procrastinator!
Then after high school, I got my Bachelor's Degree in Business at the University of Mary Washington in Fredericksburg, VA and came home to Baltimore to get my first job two weeks out of college. I was driven and ready to dive into the corporate world.
I landed in operations, specifically materiel management, purchasing and contracting, for the most part in healthcare, for 13 years. I loved my career. I was great at it. And then something changed .
Gradually, I became aware of not really feeling like I was making a difference… of not being as excited with my day-to-day job as I used to be. I was getting restless… maybe even bored. And being good at my job wasn't good enough. Being great wasn't enough. I even loved the people I worked with. But it was bigger than that. I wasn't feeling… fulfilled .
I wanted to do something completely different and I really wanted to help people . I wanted to help people by teaching something I'm very passionate about, using my natural abilities and my years of experience.
So I quit.
I left a well-paying, secure corporate job with a fabulous retirement plan and a great health plan. I wasn't married, there was no second income and I had no back-up plan. But I wanted to start my own business and I knew I could do it.
I knew I could be successful, no matter what, and I was driven to follow my passion . So I left it all behind in 2003 and I've never looked back – not even once – because I couldn't be happier!
I started by helping professionals get organized, but it quickly led me to realize that professionals often struggled with so much more. They were fed up, stressed out, and falling behind in managing their tasks, time, paper and e-mail .
If they could find or file something in 3 seconds or less, it wasn't enough if they couldn't prioritize their to-dos and responsibilities , because they weren't being as productive as they could be.
If they got lost in e-mail on a daily basis, they weren't being productive as they could be.
If they missed deadlines and important tasks slipped through the cracks, they weren't being productive as they could be.
And I found that most professionals didn't know how to maximize Microsoft Outlook®, which I've used for 20+ years… roughly since it came out.
So I found my opportunity to help others and, over the years, my business has evolved into a full expression of my passion:
Productivity and Helping People Get… Things… Done.
But before you think,
"She doesn't understand what I'm going through…"
"This all comes naturally to her…"
"She doesn't feel my pain or struggle…"

Not so fast.
In all my years in corporate America, I did many of the things I advise against today . I used pads of paper for my to-do lists, used my fair share of planners, and I used the papers and files on my desk as the reminders of things to do – even if they were extremely organized, by the way.
But I was never able to fully consolidate all of my tasks into one complete and electronic task list, like Microsoft Outlook®, and meanwhile my time was being wasted.
I was even required to use a certain type of planner in my final positions in the corporate world. The last company to hire me handed me a Franklin Covey planner when I walked in the door on my first day and said, "Here… use this. We all do. It's a requirement."
"OK, no problem. I can do that." I even remember thinking how cool it was that they provided these for everyone (and they were the medium sized ones) and how they bought the refills every year and how "advanced" I felt using it in my new job. I was coming up in the world.
On top of that, I have a vivid memory (because I was so freaked out) of being asked by my new boss to spearhead a mission to organize our department's shared drive . And I turned him down!
I gave him every excuse in the book: why I couldn't do it – or do it alone, why I wasn't capable, how monumental a task it was, and why I wouldn't have time. I was clearly not ready to do it even though it's exactly what I do with clients today!
So even though I was highly organized for the duration of my corporate career by managing my time well, keeping my e-mail Inbox close to zero and filing or tossing as many things as possible, I still wasn't using the techniques and strategies I teach today . I wasn't using an optimal paper file system, I wasn't managing my tasks as optimally as I do and teach today, and I was losing time I didn't know I could save.
I wish I had then the system I teach today.
So now that I've shared all of this with you, my point is to say… I get it. I was often stretched, stressed out and trying to juggle it all. And while a lot of my job stress was due to the work load, my systems and processes could have been better.
Don't get me wrong… I already felt "in control" and "organized" and "clear on my priorities," which is what I hear from professionals all the time, but if I'd known then what I know and teach now, I could have been even more productive than ever. I could have been more in control of my work day, less stressed and better able to prioritize more fully and completely… every… single… day.
Audience members have approached me after I've spoken to say, "I thought I was organized and on top of my game, but now I know I can improve and use what you've taught today to be more productive and then [fill in the blank] as a result." Because everyone's reason for being more productive is different. What would it be for you?
So my message to you is that even if you're doing your best and you think you've got it knocked, stay open to change, growth and improvement.
You might not know exactly how much more productive
your work day could be!
Today I enjoy a having a combination of 4 things in my background that make up the value of what I offer to you today : my experience in the corporate world with management experience, business ownership for more than 8 years, my years of experience using Microsoft Outlook® as well as exposure to many other systems, and my natural talents for being organized and productive.
This "combo-platter"
allows me to identify with and help motivated professionals, executives, business owners and entrepreneurs in any industry, no matter their work environment or unique challenges. Discovering my combination of gifts is what led me to create my business, Productive Day , and my signature system, Taskology™ – The Science of Getting Things Done .
Taskology™ is a system designed to help driven professionals, just like you, get clarity and control in their work day, so you can enjoy more time, freedom, focus and success. When clients sign on with me, they're getting the Total Package . I want them to enjoy a Total Productive Work Day and all the benefits that brings. And I want YOU to have that opportunity, too.
Call me "Type A," "O.C.D." or a "Control Freak," but when it comes to taking control of your work day, these are the qualities you might want on your side if you're feeling disorganized and unproductive.
And your particular obstacles that prevent you from reaching peak productivity might be new for you or they may be life-long challenges. I congratulate you as you seek and find helpful strategies from my teachings, or the teachings of any other expert out there, in order to improve your personal or professional life. It's in this openness to improvement that we learn the most about ourselves, our potential and our ability to change not only our lives, but the lives of many others .
For me, to be organized and highly productive is natural… it's my gift. And I'm here to share it – to teach motivated professionals just like you how to clear the way and unleash the power of your most productive work day .
Here's to your productivity and success!

Leslie Shreve has been teaching business owners, executives and motivated professionals unleash the power of their most productive work day since 2003 . Her clients say they are able to gain more clarity, confidence and control every day and, as a result, they enjoy more time, freedom, focus, progress and success.
Leslie is a productivity expert and the creator of Taskology® The Science of Getting Things Done. It's a system that teaches simple, logical and easy-to-use strategies for maximizing your entire work day including best management of tasks, time, e-mail, paper and more. Clients previously frustrated or overwhelmed with too much to do, not enough time and way too much e-mail now claim to have a secret – a new system they can use to take charge of their work day and get more accomplished with less stress.
Leslie has a Bachelor of Science in Business from the University of Mary Washington in Virginia and for more than 13 years, Leslie worked in corporate office environments before establishing Productive Day in 2003. Leslie is a sought-after expert appearing in books and business publications and at national conferences. She's been interviewed on TV and the radio and has written tips and articles for Smart CEO magazine and the Baltimore Business Journal.
Leslie lives outside of Baltimore, MD and enjoys cooking, reading, playing the piano, home decorating and hiking Maryland trails. And having been born and raised in Maryland, Leslie especially enjoys the state's finest… steamed crabs and the Chesapeake Bay.
To schedule a media interview with Leslie or to learn more about how you can take charge of your work day and make greater progress with less stress, e-mail leslie@productiveday.com.