Overwhelmed. Frustrated. Exhausted.
Are these the words you'd use to describe how you feel
about the email treadmill you're on… day-in and day-out?
Or do you feel trapped in email jail


where you get stuck and can't escape
the hundreds or thousands of emails in your Inbox?

 
Stop letting email run your day… or overwhelm you.
MASTER it with Taskology


and get

OFF

the treadmill and

OUT

of email jail.
Do you have

one

process you can depend on to manage email no matter how many you get each day?
Are you clear about what information to keep from your emails and where to keep it?
Do you know

how to get to-dos and reminders out of email

and into your task management plan?
Do you know how to make your email folders list easier to navigate?
Do you know why marking your emails as "unread" or flagging emails

is killing your productivity

?
Learn the system that will help you manage

EVERY

email
and process it quickly and easily


OUT

of your Inbox, so you can


be more proactive and more productive with your time


…starting

NOW

.
Have you ever tried desperately to find an e-mail you KNOW you have, but scrolling and searching don't yield the sought-after email? And you just can't spend any more time looking?! If so, then you know the extreme stress and frustration cause by email overload… and from having no way to manage it quickly or easily.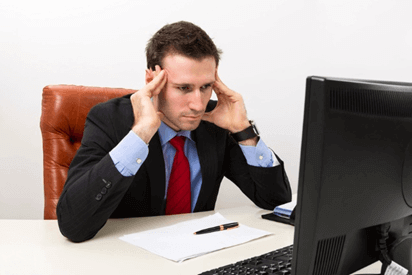 Imagine the kind of TIME that's wasted and the PROGRESS that's lost when…
You have to stop what you're doing to run a search for an email containing information you need to do a task (and it takes MORE than 5 seconds to find it.)
You have to remember which email contained an important attachment you need (but the e-mail Subject lines aren't helping you find it.)

You have to apologize

for missing or losing an email that scrolled off the screen
You have to find emails you

flagged or marked as "unread"

to re-read them (again and again) and figure out what to do next.
You have to look for contact information in an email so you can make an important call
If you're a smart, successful leader, business owner or professional (and I know you are!) and you don't currently have an easy system for managing the high volume of emails you receive every day, then you're losing time to searches, you're losing progress, and you're leaving productivity on the table.
Knowing the steps for managing and processing EVERY email is the solution to the frustration and overwhelm caused by email overload. And if you have high hopes for an app or a software that will save you, you might be waiting a LONG time, because there's no substitute for YOU and the part you play in your email management process. And no amount of flags, stars or other little tricks will help you without a METHODOLOGY for your TECHNOLOGY.
Research shows that email use will only continue to grow from year to year, just as it has in the past. According to Radicati Group, "Email remains the most common form of communication in the business space." In 2014, business e-mails sent and received were estimated at 108.7 billion and by 2018 "business email will account for over 139.4 billion emails sent and received per day."
Learning how to manage email NOW is a good idea.
And it's better late than never.

Introducing
The Taskology Video Training Series
for Email Management and Processing
Are you ready to learn the
step-by-step solution


for managing emails with ease
so you can save time, reduce stress, boost your productivity,
and make more progress…faster and easier?

With this Video Training Series, you'll learn:
The systems to have in place FIRST so managing your Inbox is a breeze, no matter how many emails you receive each day.
3 unproductive email management practices to STOP using and why
How to organize and categorize your email folders (and how to avoid OVER-organizing!)
How to make decisions what you get and simplify what you keep, plus where to put it all
The value of an empty Inbox and how you can benefit from having one
How to process past emails out of your Inbox for good
How to get new emails out of your Inbox fast
The best way to use email folders – and what kinds can be really useful to you – so your list is easy to use and your emails are easy to find (you can save a LOT of time here!)
How, when, and where to save necessary email attachments
The steps for getting emails with to-dos onto your Taskology Task List
What to do (and NOT do!) when managing to-dos from email
And much more.
Managing email shouldn't be the all-consuming, overwhelming, 24/7 task that it's become.
When you get old emails out of your way and then into a routine of handling new emails the same way EVERY time, you can be free of the stress associated with receiving MORE email. It will be a snap to get those emails – or the information they contain – OUT of the inbox and into other (read: BETTER) systems for reference or action.
And getting to ZERO in your Inbox is not a perfectionist move. There are MANY benefits for your productivity when you keep your Inbox low or at zero all the time. The most important reasons in general are…
To stay aware of what you're receiving (nothing gets missed, lost or forgotten)
To make decisions about what you're receiving (What is it? What's important to keep, read, file, do, etc…?)
To move it along to other (better) systems for reference or action or it gets deleted or archived (nothing stalls in the Inbox)
There's NO substitute for the kind of knowledge and awareness you can enjoy when you're on top of your email – when you're fully aware of what you have and where it is. Your productivity can soar when you work OUTSIDE of your Inbox.
And once your new process is in place, you'll not only be more effective in your workday and be able to stay on top of your priorities, you'll save LOADS of time, energy and anxiety later on, because you won't be…
Looking for lost emails in your Inbox
Wasting time running countless searches for emails or information
Re-reading emails because you flagged them, but can't remember why
Wondering what you might have missed or forgotten
Questioning where important information is hiding
Doubting if you saved an attachment already or not
Instead, you can enjoy the peace of mind and freedom that comes from having an empty Inbox – and knowing you can empty your Inbox several times a day. Plus, you'll know ALL of your important emails, information and to-dos are somewhere else – in the systems where they belong for reference or action.

Stop wondering what to do with all of your emails and SIGN UP today. Imagine the time you'll gain back by mastering your email and taking charge of your Inbox.
What are the advantages of mastering your e-mail?

You can maintain your focus on tasks and priorities without constantly checking email.
You'll save LOTS of time in the future when you need to find something (and you'll know exactly where to look!)
You won't waste time running system searches for emails that scrolled off the screen.
You can readily answer questions and get back to people quickly when you have 100% awareness of

every email you received and where the information is now

.
You'll have information and to-dos at your fingertips, which makes you ready for action (not spinning your wheels!)
You won't have to deal with the pressure or embarrassment of having to apologize for not getting back to someone because you missed their email.
You won't be in danger of missing deadlines because you can't find the emails you need to do your tasks or finish a project.
You can enjoy more productive time you can use pro-activity because you won't be a slave to your Inbox anymore.
You'll have more control over your information so nothing slips through the cracks: opportunities, tasks, to-dos, reminders and more.
You can make more meaningful progress on tasks that have stalled or on special projects you've always wanted to do (because email won't get all of your attention anymore)
And you can look forward to more success in your job or business when you use your time more efficiently, effectively and productively (NOT on a hamster wheel in, stuck in your Inbox!)
Hi, I'm Leslie Shreve, productivity expert and founder of Productive Day. Being productive and organized may be my natural abilities, but I also have the experience and the expertise to show you exactly how you can be more productive than ever before. I've used Microsoft Office for more than 20 years, I worked in corporate offices for more than 13 years, and I've been a successful business owner for more than 12 years at the helm of Productive Day.
Many professionals are frustrated or overwhelmed with too many emails and NO system in place or process to manage them. They don't know what to keep or what to archive and delete. They don't know where to save the information, attachments or to-dos that emails contain. It can be overwhelming trying to figure out what to do or where to start, but there never seems to be a "RIGHT time" to stop and figure out how to get a system in place that works.
But it's not about finding the "RIGHT" time. There's no such thing. The time is NOW.

There's NO better time than now to master your email and I think you know why.
Imagine doing NOTHING to change your current circumstance. Imagine handling your emails the same way you do now. Imagine the continued struggle you'll have with this daily email challenge. It would be like dragging a heavy ball and chain behind you as you try desperately to move forward and make progress.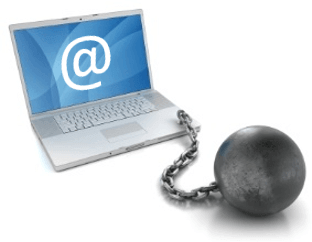 Wouldn't it be nice if someone could quickly and easily show you
a process you can use to manage

ALL

of your emails?


One that's repeatable, reliable and consistent

?
One that saves you time, energy, pressure and stress
so you can have the FREEDOM
to make more PROGRESS?
This video training series is designed for business owners, leaders, executives and motivated professionals who REALLY want to stop wasting time and start managing and processing emails with more efficiency and effectiveness using a system that's simple, logical and easy-to-use. If this describes you and you want to learn how to best manage your emails – plus the information, attachments and to-dos they contain – then you're in the right place.
This Video Training Series includes the following segments:
5-1: A New Perspective on Your Email
5-2: How to Organize and Manage Your Email Folders
5-3: Getting to Zero in the Inbox
When you grab this series, you'll learn how to:
Save time when trying to find emails, attachments and other important information.
Organize and categorize your emails (but not overly so – – – research shows that a complex system of folders doesn't improve efficiency or retrieval success!)
Make more decisions more quickly and easily on your emails without hesitation.
Get e-mails out of the Inbox faster so you can get back to your priorities.
Keep your Inbox low or at zero on a consistent basis
Be more proactive with your time and less reactive to incoming email (which means you get to be more productive!)
Get emails containing to-dos into your Taskology Task list for better planning and prioritizing.
Avoid email build-up by moving e-mails, attachments or other relevant information to the better locations for reference or action (because they can't be best managed if they stay in the Inbox.)
And much more.
One of the benefits of this series is being able to implement immediately – while you're watching or listening to the segments. Visuals and screen shots are provided so you can easily see the steps for reviewing emails, saving attachments, getting emails to the Task list, and more. And after each segment you'll get next action steps so you can take action and start enjoying the benefits of better email management. In addition to the videos, you'll also get bonus tip sheets to support your learning.
Don't leave your productivity to chance
by NOT having a system in place or a process to follow
for managing your e-mail!
This Video Training Series includes:

Three (3) training videos

(average 30 minutes of training for each)

Next Step Assignments

 at the end of each video so you can implement the lessons, practice, and learn by doing

Downloads of each video

 so you can learn on your schedule and keep for future reference

BONUS Tip Sheets

to support your learning
And when you sign up, you'll get it all…
Don't know how to make decisions about what you get and what to do with it? No problem. I'll share all of the different places where emails and the information they contain should go.
Not sure where to start? Don't worry, I'll cover that, too. Before you tackle the Inbox, you'll find out what you need in place first and why it's so important to your overall email management success.
And you won't have to guess what email folders or categories to use either. I'll share all of the most commonly used categories out there. Plus you can add your own based on what you need and what you'll use for your job or business.
Wondering what to keep or delete? You'll find out

the most important STEP you can take

to identify what to keep, where to keep it, and how long to keep it, no matter what it is. (

And taking this step NOW can save you lots of headaches and money later on if you're ever faced with legal issues

!)
Are you wasting time re-reading emails again and again (and again!) because you're not sure why you flagged them or what to do with them now? You're going to find out why flagging and other unproductive email tricks should be left behind and what to do instead.
Are you using your Inbox as a to-do list? And you're worried you'll lose those emails if you move them? Don't worry. If you have Microsoft Outlook® you'll learn a MUCH more effective way to manage ALL of the to-dos that stem from emails.
And much more.
If you're a business owner, executive or professional reaching for your next level of success and accomplishment, you need to use your time wisely. In order to accomplish your goals and objectives – and make meaningful progress every day – you must be able to locate the exact email, attachment, bit of information, or to-do that comes from email – immediately – so you don't waste time when trying to make progress.
Wondering, questioning, guessing, and searching are


ALL unproductive ways to use your time


when managing email.
And if you spin your wheels, you'll only add to your stress.
If you want to take charge of your email
– ONCE AND FOR ALL –
so you can be more productive, use your time more efficiently,
and feel more accomplished at the end of every day,
get Taskology today and put it into action NOW.
You can get this Video Training Series
RIGHT NOW for ONLY
$550
$199
.
Yes! I'm ready to invest in myself and my job, career or business with the
Taskology Video Training Series
for Email Management and Processing
I understand with my investment I will receive:
Two (3) training segments in the form of videos (approximately 30 minutes of training for each.)
Next Step Assignments at the end of each video so I can implement the lessons, practice, and learn by doing.
Downloads of each video so I can learn on my schedule and keep for future reference
BONUS Tip Sheets to support my learning.
This series will easily pay for itself with
the time you gain back in your work day.
So what are you waiting for?
Get off the e-mail treadmill.
Escape from email jail.
End the overwhelm.
Get this Video Training Series TODAY for
an Affordable, One-Time Investment
of ONLY $199.
Full Disclosure: This series only covers Taskology E-mail Management. It does not include Task Management, Time Management, Getting Organized or Electronic Document Organization, which are other components of Taskology with their own video training series.
Legal Disclaimer: Every effort has been made to accurately represent our program and its potential. Each individual's success depends on his or her background, dedication, desire, and motivation, as well as the effort put forth to implement the system and the recommended steps. As with any business endeavor, there is an inherent risk of loss of capital and there is no guarantee that you will earn any money. Training and support are limited to only the topics being taught.